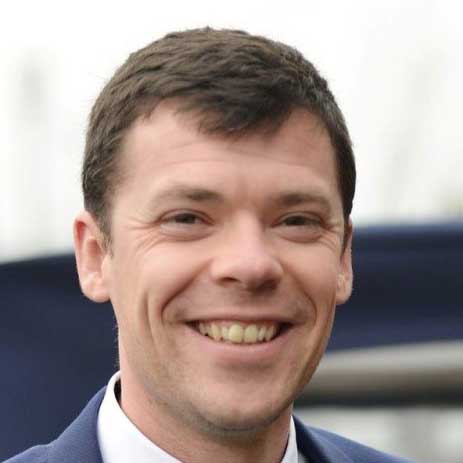 Mark Nutley
Mark Nutley joined the Defence Force's in September 2015 but his musical career started long before this when at eight years old he joined the Drogheda Brass Band. Beginning as a cornet player, Mark progressed to principle Eb bass which is the position he still holds within the band today.
With Drogheda Brass Band Mark has had the privilege of representing Ireland in the European Brass Band Championships and proudly holds 10 National Brass Band Championship titles and 6 North of Ireland Brass Band Championship titles to date.
Mark studied music at Dundalk Institute of Technology during which time he was selected to partake in a semester of study abroad in Norway. Upon his return he completed his studies and in 2010 was awarded a Bachelor of Arts Music with a Specialisation in Music Performance.
Alongside his career with the Defence Force's Army Band, Mark is also a composer and arranger of brass band, concert band and brass quintet music, he has held the position of Tuba Section Leader with the Irish Symphonic Wind Orchestra and performed with the Irish Film Pops Orchestra in recent years.
Alongside his playing career Mark has maintained his enthusiasm for working with children as a brass tutor with the Drogheda Brass Band, CBS Nenagh Concert Band and low brass tutor with the Athlone Youth Orchestra. Currently Mark is the Musical Director of Ennis Brass Band. Our experience of KSM over the last ten years has been very positive. Four children, four instruments and four very different attitudes to practice, but all have been infected by Paul's boundless enthusiasm for the pure joy of music My daughter has been taking piano lessons in the Kilternan School of Music for 3 years. She loves her teacher and lessons. She has achieved extremely high results in her exams and loves playing in the mini concerts throughout the year. My family will be attending KSM for their 6th year this September. I have 3 children aged between 10 and 13. It was my daughter who brought us to music through violin by attending the pre instrumental class and she just loved it.
Let us Assist You Today
Got an Enquiry?