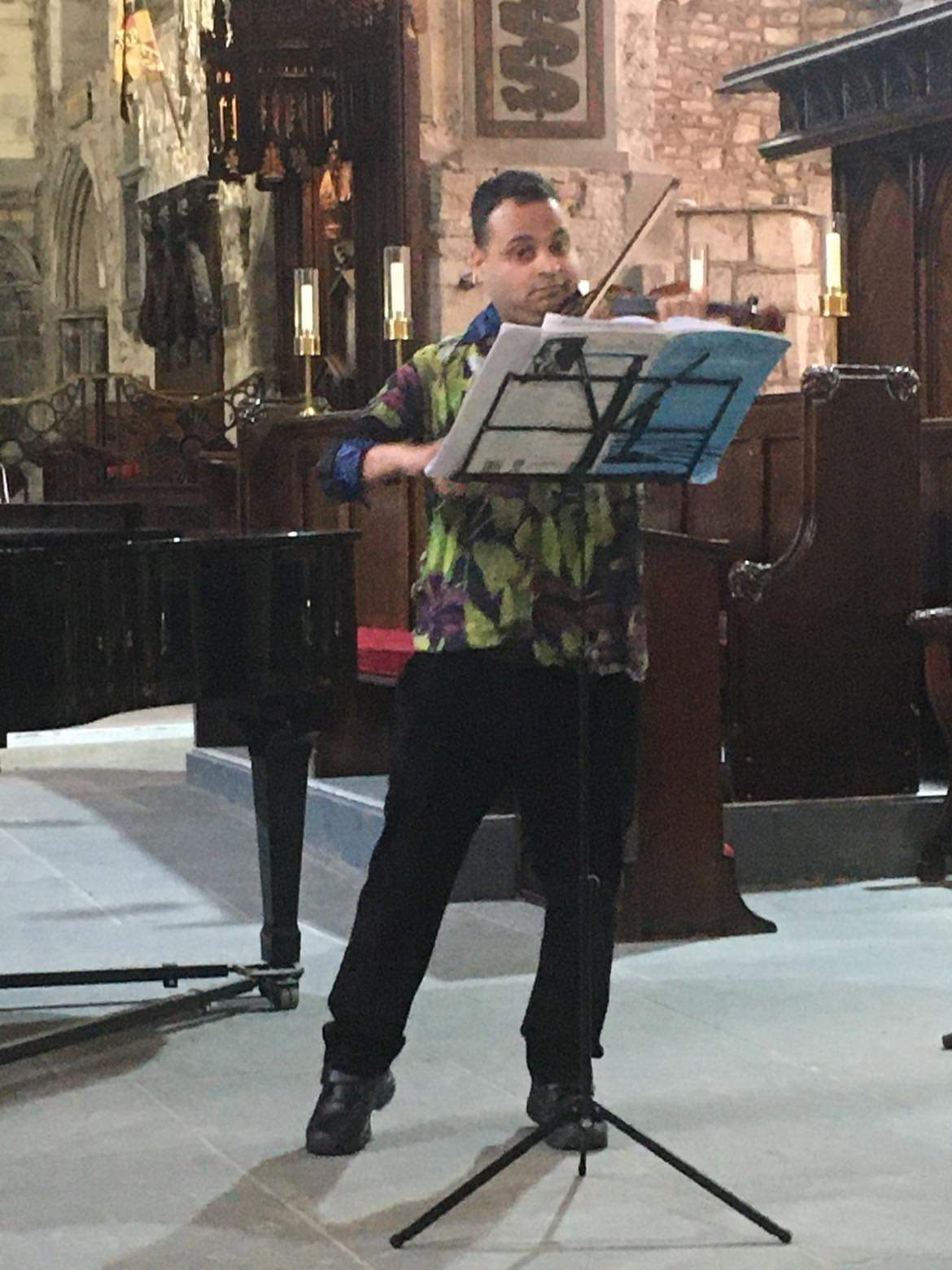 Aditya Mukherji
Adi is a classical trained musician from India, having completed his Masters in Classical String Performance from the University of Limerick under Kathrine Hunka from 2018-2020. He joined the Sing out with Strings teaching program in Limerick and continued with it till 2020 along side teaching the Irish Chamber Youth Orchestra in Limerick. After I completed my Masters my first teaching job was at The Cavan Academy of Music at County Cavan where I taught young students and adults and also prepared them for examinations for ABRSM and RIAM. Afterwards I got several teaching jobs in Dublin, Ennis, Charleville and Limerick. I also acquired a teaching council license in 2022 and I am in the panel of teachers the Limerick and Clare Education and Training Board. I also have part time teaching hours at The Dublin School of Music in Tallaght and Terenure.

For my performance experience, I have been playing in different orchestras since a very young age and was part of different community orchestras ever since I came to Ireland . For a while I did sub for the National Symphony Orchestra in Dublin. I have my own ensemble called the Genie Ensemble where we merge different styles of music together creating something different with our classical training.

Apart from music, Adi is heavily invested in his life away from music which includes Tango, West African Drumming and Dancing, Slow Waltz, Salsa and Bachata. He believes music and dance are co related and any child/adult can learn to incorporate both in their lives and be happy. Our experience of KSM over the last ten years has been very positive. Four children, four instruments and four very different attitudes to practice, but all have been infected by Paul's boundless enthusiasm for the pure joy of music My daughter has been taking piano lessons in the Kilternan School of Music for 3 years. She loves her teacher and lessons. She has achieved extremely high results in her exams and loves playing in the mini concerts throughout the year. My family will be attending KSM for their 6th year this September. I have 3 children aged between 10 and 13. It was my daughter who brought us to music through violin by attending the pre instrumental class and she just loved it.
Let us Assist You Today
Got an Enquiry?