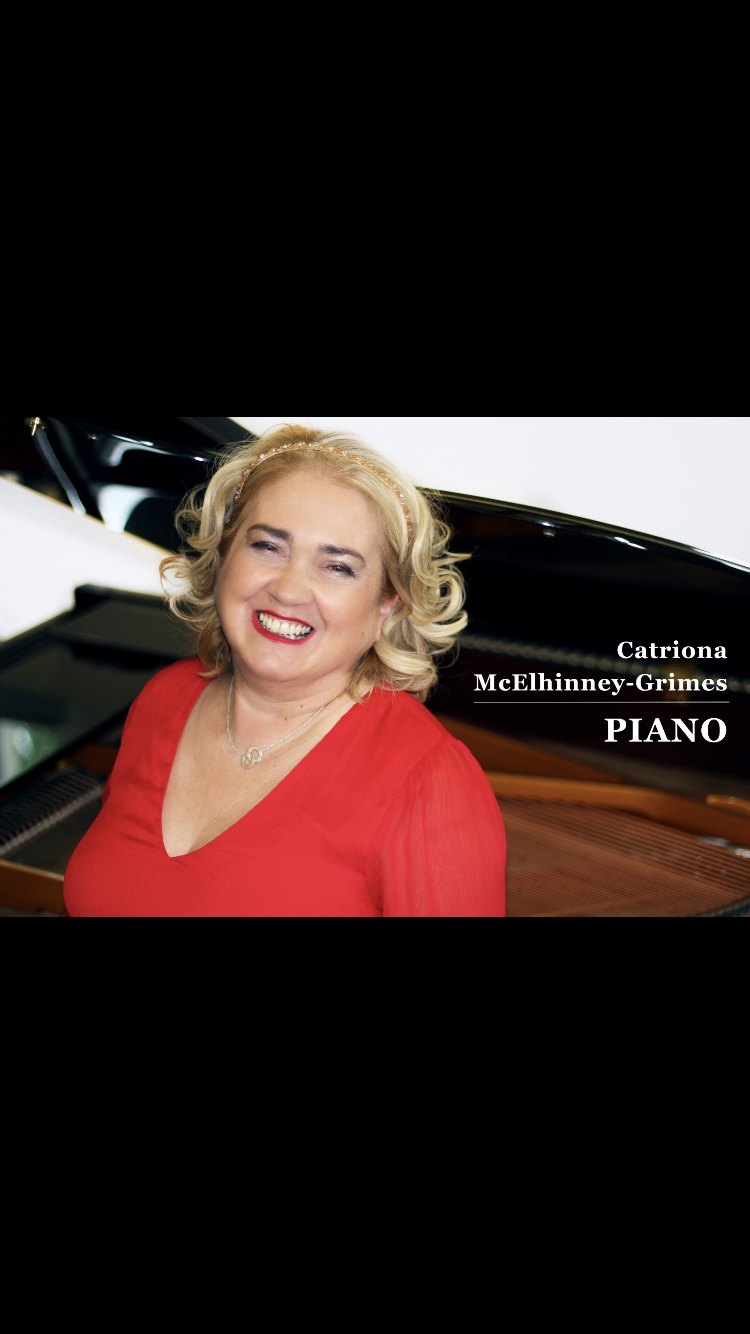 Catriona McElhinney Grimes
Catriona has worked as a music educator over a span of three decades. She began her teaching career, assisting her mother at their music studio in North West Donegal. During her time at Trinity College of Music, she worked at St Vincent's prep school teaching piano, and coaching in choral duties.
Catriona taught  piano at Alexandra College, Sandford Park school , D.I.T conservatory of music, and has run her own piano rooms in Skerries.
She has also experience teaching third level students at Dundalk Institute of Technology.
Catriona works as an examiner at Griffith College over the past ten years. She has given master class and numerous workshops on exam syllabi, and has been an official accompanist at competitions, festivals and auditions.
Catriona takes a holistic approach to her piano and violin lessons, incorporating the psychology of teaching across the various ages and stages . Our experience of KSM over the last ten years has been very positive. Four children, four instruments and four very different attitudes to practice, but all have been infected by Paul's boundless enthusiasm for the pure joy of music My daughter has been taking piano lessons in the Kilternan School of Music for 3 years. She loves her teacher and lessons. She has achieved extremely high results in her exams and loves playing in the mini concerts throughout the year. My family will be attending KSM for their 6th year this September. I have 3 children aged between 10 and 13. It was my daughter who brought us to music through violin by attending the pre instrumental class and she just loved it.
Let us Assist You Today
Got an Enquiry?