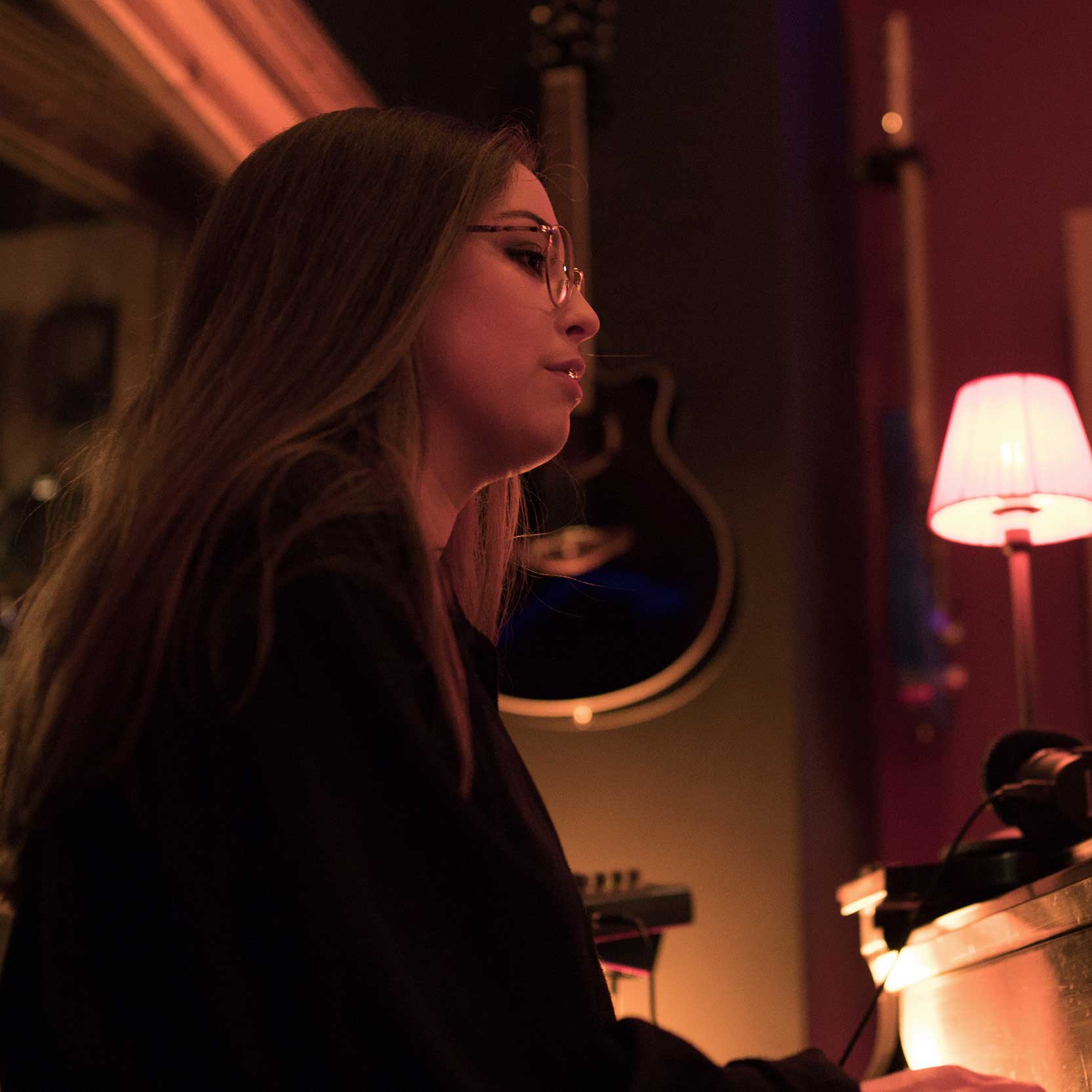 Roisin Lowry
Roisin Lowry is a music teacher, performer, composer and arranger, with experience in piano, violin and vocals. Roisin holds a B.Mus from UCC as well as a M.Sc. from DCU. She has also completed a DipLCM in Piano Performance from the London College of Music.
Roisin is a qualified and enthusiastic music teacher with almost ten years of experience teaching children and adults. She currently teaches piano, violin and music theory in various music schools across Dublin. Roisin regularly prepares students for grade and theory exams with RIAM, Trinity and ABRSM as well as Junior and Leaving Certificate practical exams. While Roisin's classical training is evident in her teaching, she also likes to incorporate her knowledge of pop and contemporary music into her lessons.
Roisin encourages her students to explore group performance and improvisation, while expanding their repertoire of various styles and genres of music.
Roisin is also involved in the Irish music scene and she writes and performs pop, contemporary and modern classical music. She spends lots of time working on her solo music project, Lowli. To date, she has performed at various shows and festivals across the country, has recorded and released music which has received national airplay and has received press coverage by various sources including The Irish Times & Hot Press Magazine. Our experience of KSM over the last ten years has been very positive. Four children, four instruments and four very different attitudes to practice, but all have been infected by Paul's boundless enthusiasm for the pure joy of music My daughter has been taking piano lessons in the Kilternan School of Music for 3 years. She loves her teacher and lessons. She has achieved extremely high results in her exams and loves playing in the mini concerts throughout the year. My family will be attending KSM for their 6th year this September. I have 3 children aged between 10 and 13. It was my daughter who brought us to music through violin by attending the pre instrumental class and she just loved it.
Let us Assist You Today
Got an Enquiry?